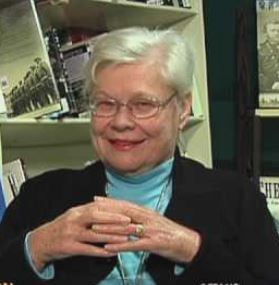 Nancy Olson
In honor of Nancy Olson, the founder of Quail Ridge Books, Raleigh, N.C., who died in 2016, "an admirer" and the Southern Independent Booksellers Alliance are creating the Nancy Olson Bookseller Award, which will honor SIBA booksellers, but not owners, annually. The program will begin with the award of two $2,000 gifts in her memory on December 18.
Writers, readers and booksellers may nominate booksellers (who may nominate themselves) via e-mail to SIBA. The nominations should explain why the person deserves to be selected, but SIBA emphasized that "there are no hard and fast rules or requirements or guidelines for the submissions--the hope is to simply honor Nancy and recognize special booksellers."
The winners will be selected by Sarah Goddin from Quail Ridge Books; SIBA's Linda-Marie Barrett; Nancy's husband, Jim; and the donor of the gifts. The deadline for e-mail nominations for this year's awards is 5 p.m. on Tuesday, December 10.
We heartily second the description of Nancy in SIBA's announcement about the award: "[Nancy was] a legendary bookseller, a first-class wit, a remarkably gentle soul, and a tireless supporter of writers, especially new writers looking for a chance in the publishing world. Simply put, she was one of the best folks to ever work in the book business, and her Quail Ridge Books was--and is--a literary institution."