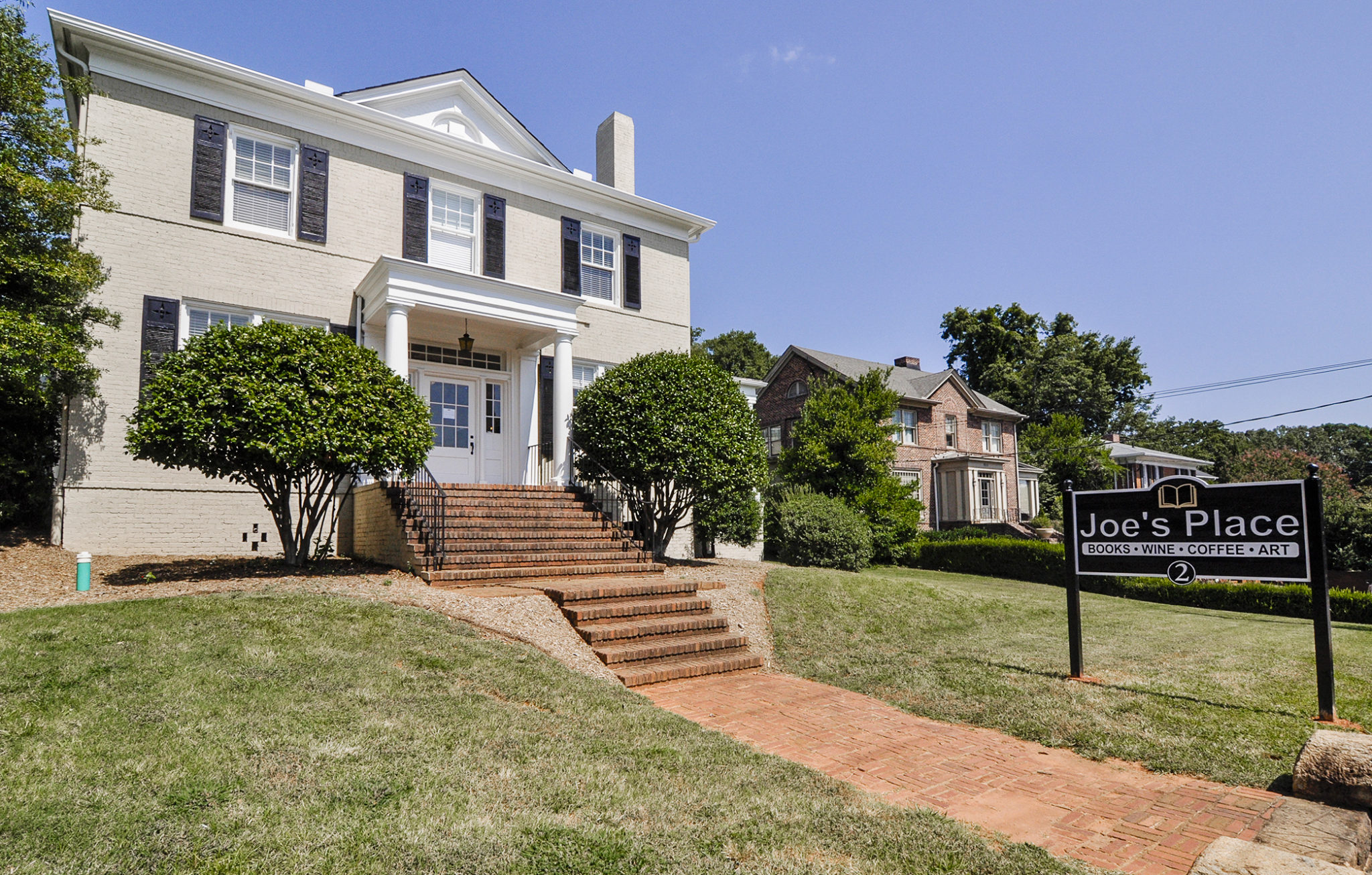 Joe's Place Bookstore in Greenville, S.C., which features new and used books, coffee, a wine bar, local art and small plates of food, has been put up for sale by owners Alix and Mary Bernard, who opened the business in 2014 and relocated in 2017.
In a letter to customers, the owners wrote: "It's been an amazing five years since we started this dream of owning a business that was more than books. More than coffee. More than even wine. Yes, it's true, more than wine! It was about bringing people together over shared friendships and dreams.
"While it has been a fabulous journey, after much consideration we have decided to close Joe's Place at the end of this year. This decision is mainly driven from a personal perspective since we both turned 60 this year (thus the 120 years old!) and are now focusing on our retirement."
Plans call for the store to operate with "business as usual" through the end of the year, and discounts are being offered effective November 1. The owners are in the process of listing the property for sale, but would also be interested in selling the business and/or the assets. The building is listed by Deanna Hudgens of Signature Commercial Properties LLC. She can be reached at Deanna@Signature-SCP.com or 864-517-4600.
"Thank you for your patronage over the last five years!" the Bernards wrote. "You are a part of our family and we appreciate you!"