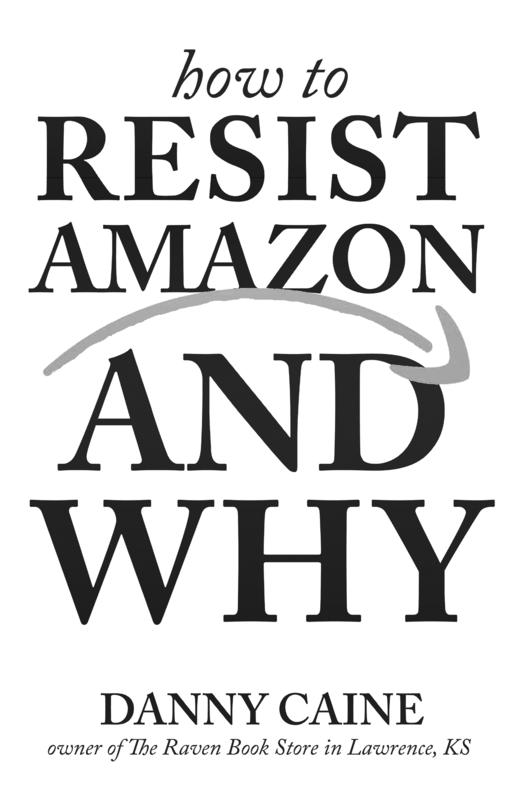 Microcosm Publishing has reached an agreement with Danny Caine, owner of the Raven Bookstore, Lawrence, Kan., to publish and distribute Caine's new zine, How to Resist Amazon & Why, which was released earlier this week.
"Microcosm will pick up publication and distribution of the zine, allowing Danny to set down his stapler and get back to what he does best: running his amazing bookstore and social media rabble rousing," the publisher said. "Since Microcosm returned to self-distribution last year, and ceased to supply Amazon with books, we've experienced over 65% growth. Thanks to our increased distribution reach, we'll be able to get this zine into hundreds of bookstores and other local, independent businesses who are doing their best to stand up to Amazon. We are thrilled to be part of the resistance!"
On Facebook, Microcosm noted: "We're so excited to be doing this! Want to stock it in your store? Hit up your sales reps at Como, Fuji, Book Travelers West, or directly from us.... We've already sent a rush job to the printer so it won't be long now."
Yesterday, Raven posted a sales update: "As of today we've either sold or shipped 1,000 copies of our #HowToResistAmazonAndWhy zine. Because it's something of a hit, we've teamed up with the amazing Microcosm Publishing for publishing and distributing it. You can now place wholesale or retail orders for it here. Thank you for your support!"
The bookseller also tweeted: "Microcosm Publishing (@Microcosmmm) are the perfect ally in our Amazon resistance project because they too have written at length about Amazon's effect on the book business, and they've changed their business model because of it. Details here."